When it comes to buying Edmonton commercial real estate, you must approach the process with careful planning. Buying a commercial real estate property is a significant investment that requires thorough due diligence, financial analysis and professional guidance. Whether you are an investor searching for an income-generating property or a business owner wanting to expand your space, there are several things to consider; these 4 tips can assist you in navigating the complexities of buying commercial real estate, ensuring you maximize your potential for success.
Conduct thorough due diligence.
Conducting thorough due diligence is paramount when buying Edmonton commercial real estate. It involves a comprehensive review of all available information related to the property. Start by examining financial records such as income statements, rent rolls, and expense reports to assess the property's financial performance and potential return on investment. Review lease agreements to understand tenant responsibilities, lease terms, and expiration dates. Conduct a property inspection to assess its physical condition to identify any possible maintenance or repair issues. You will also want to know if environmental liabilities are associated with the property and zoning and land-use regulations to ensure the property is suitable for your business. Engaging professionals, such as inspectors, appraisers, and lawyers, can help identify potential risks and provide valuable insights during due diligence.
Evaluate the location.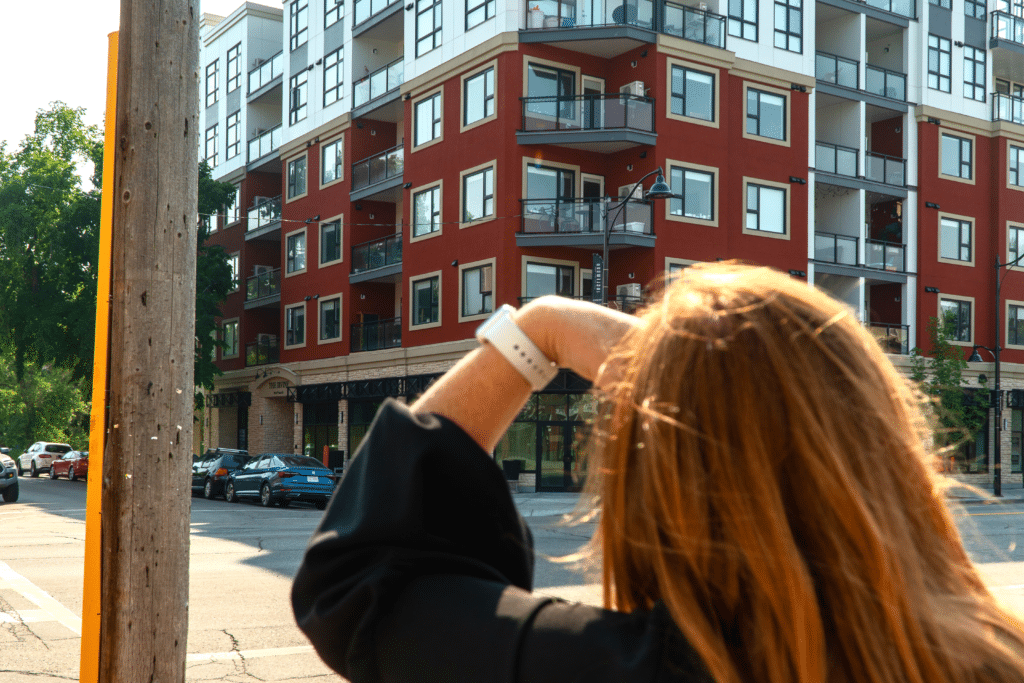 The location of a property will significantly impact its potential for success and long-term value. Consider factors such as proximity to target markets and customers, accessibility to transportation hubs and major roadways, and the overall demographic trends of the area. A location with a thriving business community and strong population growth can indicate a favourable market for your business or attract quality tenants if you plan to lease the property. If you have employees that can't drive, it is essential to be near public transportation so getting to work is accessible.
It is good practice to spend some time researching future development plans and infrastructure projects in the vicinity, as these can greatly impact the property's value over time. Evaluating the location assures you that the commercial property aligns with your business goals, target market, and investment strategy, ultimately increasing the likelihood of success and potential for long-term appreciation.
Crunch the numbers.
Start by analyzing the property's rental income potential, considering current market rents, lease terms, and occupancy rates. Calculate the property's net operating income (NOI) by deducting operating expenses, including property taxes, insurance, maintenance costs, and property management fees, from the rental income; this helps determine the property's cash flow potential. Evaluate the property's financing options, including interest rates, loan terms, and down payment requirements, to understand the impact on your cash flow and overall investment returns. Assess the potential for future appreciation by considering market trends, demand-supply dynamics, and planned developments in the area. A comprehensive review of the property's financials, projected expenses, and potential risks allow you to make an informed decision based on the property's financial performance and alignment with your investment pursuits.
Seek professionals who are experts in Edmonton commercial real estate.
Seeking professional guidance is essential when buying Edmonton commercial real estate. Commercial REALTORS® in Edmonton have in-depth market knowledge, access to Multiple Listing Service (MLS) and can offer market analyses to help you make informed decisions. Lawyers specializing in real estate can review and advise legal documents, contracts, and potential liabilities. Accountants can assist with financial analysis and tax considerations and help ensure proper record-keeping. Financing experts can help you navigate the complexities of obtaining commercial loans and assist in securing the best financing terms. Collaborating with professionals who understand the intricacies of the Edmonton commercial real estate industry can help mitigate risks, streamline the process, and increase the chances of a successful transaction. Their expertise and guidance give you the confidence and peace of mind to make significant investment decisions.
Realty Unleashed
Realty Unleashed serves clients in Edmonton and Calgary. If you are looking for an Edmonton commercial real estate agent to help you buy a property, you can reach us below, and someone from our team will get back to you!