To create a successful, advantageous listing, we believe in the value of home staging. When potential buyers research online listings, the property's photos are crucial to creating great first impressions. Not only does that mean good lighting and realistic angles, but it also showcases that a property is move-in-ready, clean, and purposeful. Part of our marketing strategy is to stage a property to look like a home. For example, like residential buyers who want to see a cozy bedroom, Edmonton real estate investors are intrigued by properties that look turn key and ready to rent to tenants.
Highlight the living space potential.
By strategically arranging furniture, decor, and accessories, staging can effectively highlight the versatility and functionality of the unit. This visual representation can help a commercial buyer better understand the layout and dimensions of the unit, as well as its potential for accommodating their individual needs and preferences. Staging creates an inviting atmosphere that can evoke a sense of home, increasing the property's overall appeal and maximizing its market value. Staged multi-family units often capture higher-quality photographs, enhancing online listings and marketing materials, leading to increased inquiries and a successful transaction.
Create a notable first impression.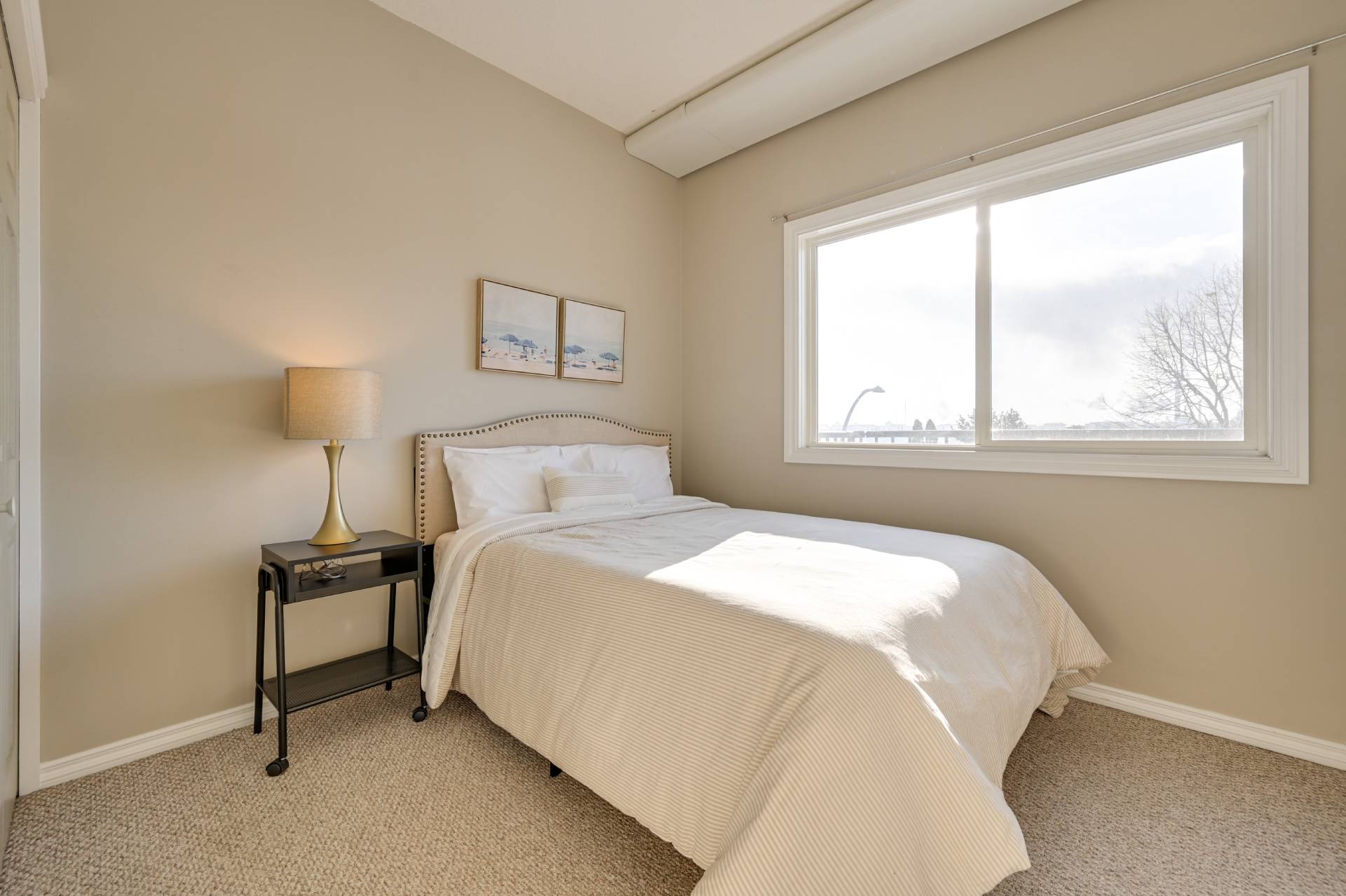 Staging a multi-family unit creates a compelling and memorable first impression for investors or commercial buyers. By showcasing the unit in a professionally staged manner, it conveys a sense of professionalism and attention to detail, establishing trust and credibility with potential commercial occupants. A well-staged multi-family unit can help them envision their business operating within the space, allowing them to assess its suitability for their needs. This immersive experience can significantly influence their decision-making process and increase the likelihood of securing a long-term lease or investment. Furthermore, staging can enhance the marketing materials and online listings, attracting a larger pool of prospective tenants or investors and ultimately optimizing the property's marketability and profitability.
Staging generates positive word-of-mouth.
A well-staged multi-family unit will generate positive word-of-mouth and referrals, paramount in commercial real estate. Staging allows property owners or Edmonton real estate agents to curate a specific ambiance and style that aligns with the space's target market or intended use. By carefully selecting furniture, decor, and colour schemes, staging can create a cohesive and visually appealing environment that reflects the desired image of the property. This attention to detail can leave a lasting impression on buyers and investors; enhancing the property's reputation and desirability within the commercial market will go a long way.
Why does staging work?
Staged residences get more traffic and better offers because it allows buyers to envision themselves living there. In the case of an Edmonton real estate investor, they can quickly understand how the property can be marketed to potential tenants. When a room is empty, it's challenging to envision how it can be utilized or lived in, and often difficult to differentiate which room is which. When selling a multi-family property, it's much more appealing for buyers to see how several units look with furniture in them.
Multi-family staging with Realty Unleashed.
The advantage of a multi-family property is that you don't need to stage every unit; you can get away with only staging a few units to represent the whole. For example, if your building has 6 bachelor suites, 10 1-bedroom suites, and 10 2-bedroom suites, you can stage one of each so long as the layout is virtually the same. Realty Unleashed has been staging properties for years, meaning we have plenty of inventory to suit every home. We know the value of staging before listing because we've seen it work repeatedly; higher offers and faster sales are typically the result of a well-staged property. We provide free staging consultations, staging furniture, and of course, the actual staging service and set-up/take-down. If you are looking for an Edmonton real estate agent and hope to stage your multi-family property, please fill out the contact form below, and someone from our team will get back to you.